 D-series OTDR line
Building on industry-acclaimed expertise in OTDR testing, EXFO's new D-series OTDRs come with a 3-year warranty and a unique combination of leading features.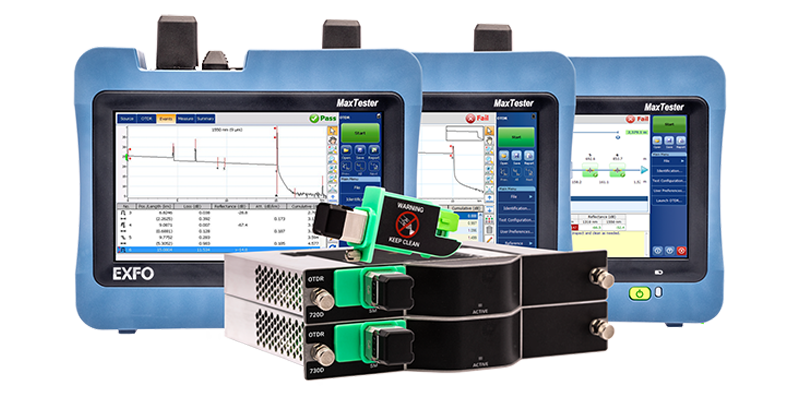 Overview
Maintain top optical performance and minimize test equipment downtime
Swap-Out connectors: EXFO's unique Swap-Out patent-protected feature lets you replace optical connectors in the field, as needed. Field teams can view connector health and replace worn connectors without having to send the tester needlessly back for maintenance.
Unprecedented versatility
Integrated power measurement and optical link mapping from the same port, with results compiled in a single report. Doing power checking and troubleshooting with the same unit—without needing to disconnect the fiber.
Future-proof test capabilities
Extended capability to test FTTx networks in construction and maintenance phases for all current and future PON technologies, including XGS-PON.
Field efficiency
Part of EXFO's interconnected ecosystem, which is powered by EXFO Exchange—a secure collaborative software platform that automates and optimizes field testing and reporting, workflows, troubleshooting processes and more.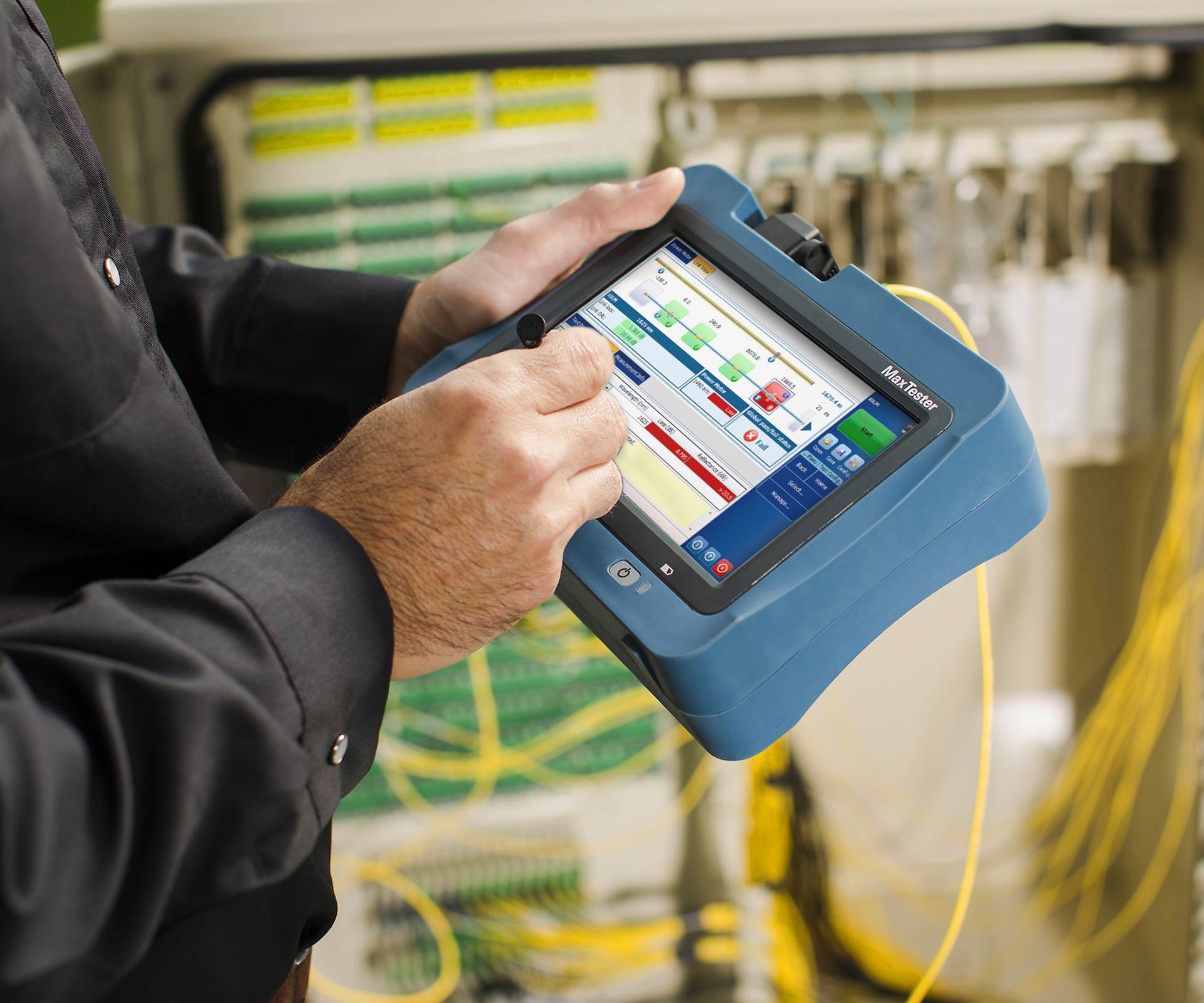 Did you know?
Was your OTDR connector damaged when connecting a UPC cable to the APC port on your device? This no longer needs to cause downtime by sending the device back for repair. Thanks to EXFO's Swap-Out connectors, you can now check connector health instantly and replace your connector within seconds if needed–directly from the field!
MaxTester 715D - last-mile OTDR
Fully featured, entry-level, dedicated OTDR with tablet-inspired design perfect for frontline singlemode fiber installers.
Applications
FTTx last-mile installation and troubleshooting
Short access-network testing
FTTA fiber-DAS installations
CATV/HFC network testing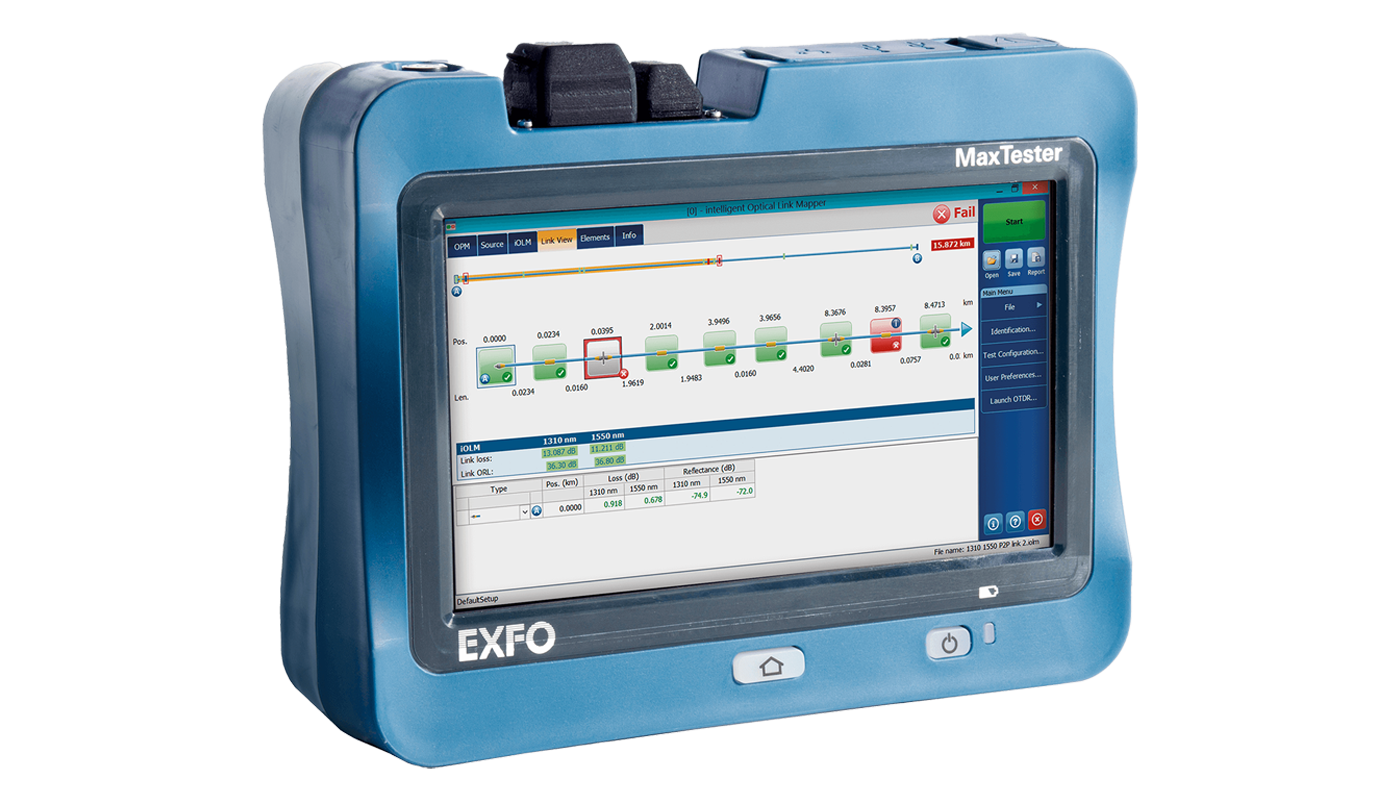 MaxTester 730D - PON/metro OTDR
Fully featured, entry-level, dedicated OTDR with tablet-inspired design, suitable for metro and optimized to test through optical splitters, for seamless end-to-end FTTH characterization and troubleshooting.
Applications
FTTx/PON testing through splitters (up to 1x128)
FTTx service activation: GPON, EPON, XGS-PON, 10GE EPON
Access network testing (P2P)
Metro links testing (P2P)
Live fiber troubleshooting
Passive optical LAN (POL)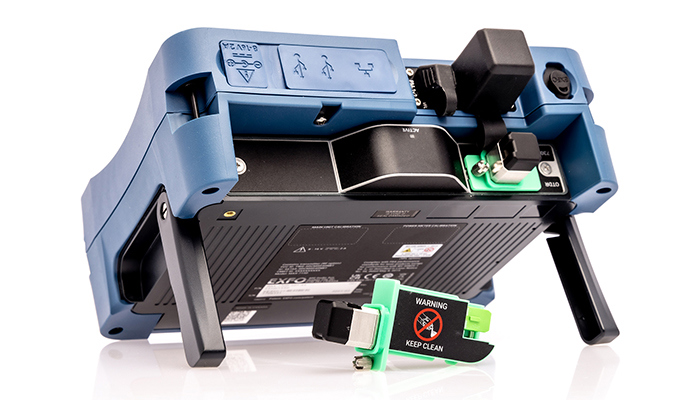 FTBx-730D - PON FTTx/MDU OTDR
Ideal for the seamless characterization of splitters in PON FTTx and MDU applications.
Applications
FTTx/PON testing through splitters (up to 1×128)
FTTx service activation: GPON, EPON, XGS-PON, 10GE EPON
Access network testing (P2P)
Metro links testing (P2P)
Live fiber troubleshooting
Passive optical LAN (POL)