Published on
5G fronthaul network rollout – Why lab testing of eCPRI and CPRI is key
---
We are entering the second phase of 5G where operators will have to scale 5G to volume, transition to standalone architecture and introduce the 5G Core. This transition will require an evolution of the transport infrastructure to meet low-latency, high-reliability requirements and support network slicing. But 4G isn't going away any time soon. Operators are going to need a flexible, ubiquitous, and cost-effective transport layer that can support 4G and 5G traffic. With the industry transitioning from the Common Public Radio Interface (CPRI) to enhanced CPRI (eCPRI), it is now possible to consider a packet-based approach for 5G fronthaul. And this is where an xHaul converged transport approach for fronthaul, midhaul and backhaul becomes a very interesting option.
Why you need to pay attention to eCPRI
As operators gear up for first office applications, they need to qualify these new types of ubiquitous fronthaul transport equipment capable of transporting a mix of 4G and 5G protocols, including CPRI, eCPRI and Ethernet. CPRI has been the mainstay for 4G/LTE and centralized RAN (C-RAN), but it won't scale efficiently to support bandwidth-hungry 5G services. eCPRI, on the other hand, provides new functional split options and moves some baseband functions to the radio unit, reducing throughput demand at the fronthaul and delivering greater efficiency, flexibility, and ability to support converged transport solutions.
However, with the introduction of new technologies and specifications like time-sensitive networking (TSN), radio over Ethernet (RoE), flexible Ethernet (FlexE) and open radio access network (O-RAN) come new challenges.
Because of this mix of technologies, network operators qualifying new transport equipment and preparing for first deployments need to evaluate the interoperability of these solutions and their impact on latency and reliability. This will inform their test and integration strategies when evolving their fronthaul transport network.
How to test for success
It is possible to lab-generate the 4G and 5G protocols supporting today's evolving fronthaul networks. Below is an example of a lab transport solution test case representing traffic travelling over the transport layer between the C-RAN hub and a cell site. Traffic supported is a mix of fronthaul 4G CPRI and 5G eCPRI, as well as various Ethernet interface rates, such as 10GE and 25GE.
Generating and analyzing a CPRI stream makes it possible to characterize the latency and the reliability of the transport solution over technologies like RoE or eCPRI IWF. Load testing is performed by generating multiple CPRI streams at various rates to replicate real-life configurations with multiple frequency bands and multiple sectors—just like a typical cell site.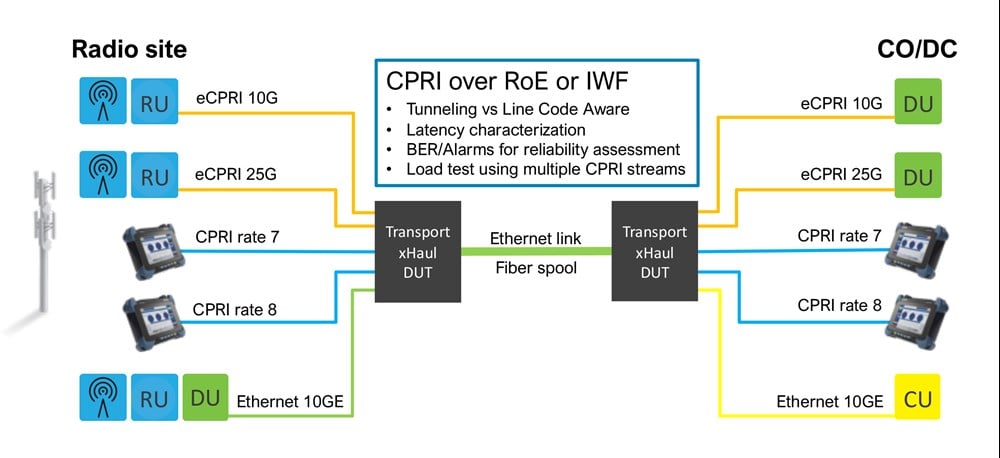 Figure 1. Fronthaul transport testing - CPRI over RoE or IWF
Lab-generated Ethernet and eCPRI traffic streams are used to assess the latency and quality of service (QoS) on the various traffic profiles and traffic priorities. Key QoS KPIs include latency, throughput, packet jitter, frame loss and bit error rate.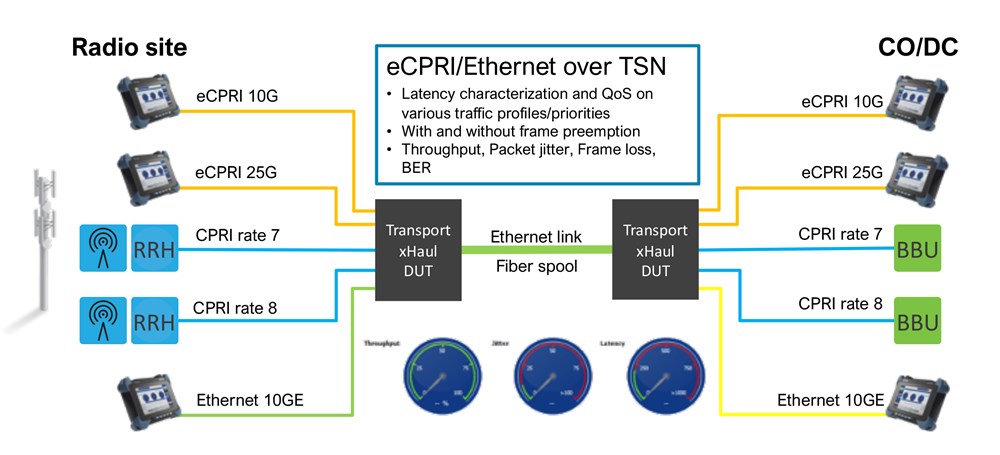 Figure 2. Fronthaul transport testing - eCPRI/Ethernet over TSN
4G and 5G protocols can subsequently be mixed together using a combination of CPRI, eCPRI and Ethernet traffic to validate the transport solution interoperability of various protocols, conduct load testing, and ensure the transport solution meets 5G timing and synchronization requirements.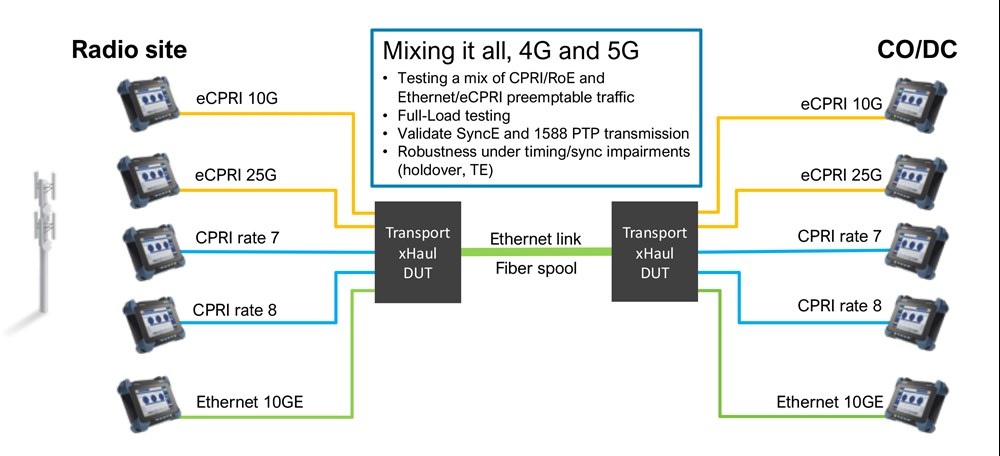 Figure 3. Fronthaul transport testing - coexistence of 4G and 5G protocols
For more information on lab transport testing, watch EXFO's webinar entitled: Ethernet for 5G fronthaul – a key component in network evolution.
Get ready for packet-based fronthaul solutions
The evolution of 5G networks from distributed to centralized and virtualized radio access networks (RAN) is driving more stringent transport and protocol requirements for latency, synchronization, QoS, and more. This is compelling network operators to rethink their fronthaul strategy.
Flexible and scalable test solutions will clearly be required to validate advanced technologies, qualify transport equipment and set the path for integrated 4G and 5G packet and optical networking.
EXFO's proven transport test solution supports all industry protocols, with the ability to generate CPRI, eCPRI, and Ethernet traffic up to 100G per second. It emulates multiple 4G and 5G radios as well as the distributed unit (DU) and baseband processing unit (BBU) for load and reliability testing—ensuring that the transport equipment can meet stringent 5G QoS requirements and enabling interoperability between all key protocols. EXFO is also part of the O-RAN Alliance and contributes to the development of O-RAN Specifications.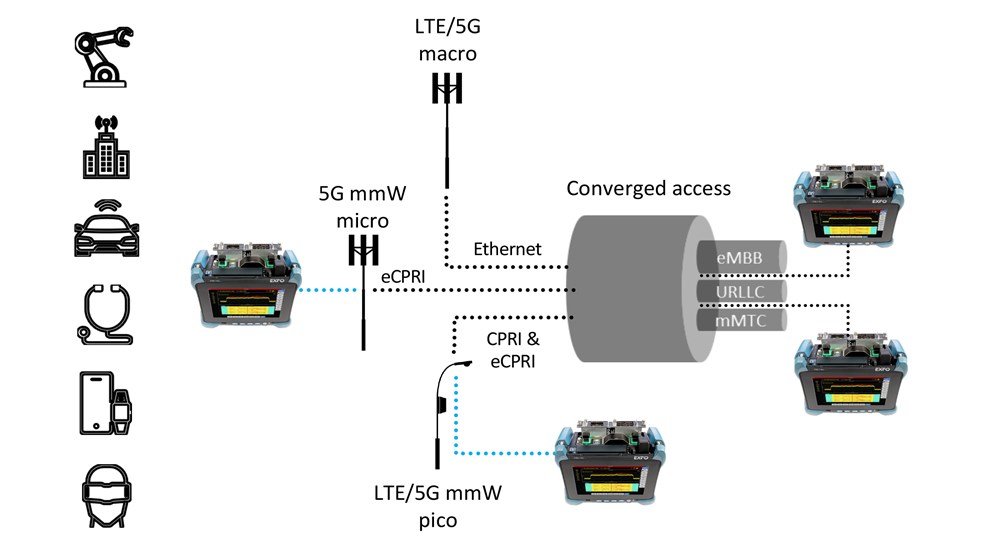 Figure 4. Testing converged 5G xHaul transport for 5G enabled services

For more information please visit EXFO's 5G testing solution page.