Tiny PICs with Huge Impact: Meeting the Challenges of Photonic Integrated Circuits testing for next-generation networks
June 17, 2020

11 am EDT | 4 pm GMT

1 hour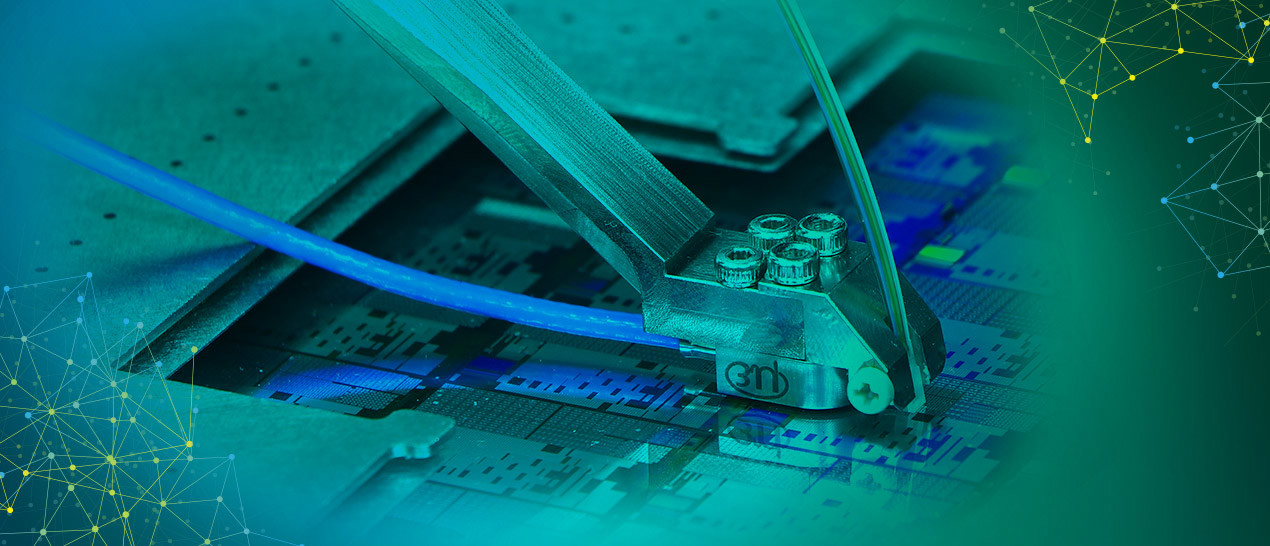 Optical testing at the wafer level is currently a major bottleneck in component manufacturing due to tighter tolerances in optical testing compared to electrical testing, accounting for 80 percent of the test and assembly cost of the final product.
Three industry innovators – EXFO, Hewlett Packard Enterprise (HPE) and MPI Corporation – have combined forces to address the challenges posed by optical component testing with advanced, interoperable measurement techniques.
In this webinar, you will discover how the collaborative EXFO, HPE, and MPI PIC testing solution addresses market challenges, making wafer testing faster, scalable, and more reliable, ultimately improving speed-to-market for component manufacturers. This topic shines a light on photonic wafers as critical building blocks for next-generation networks, laying the groundwork for 5G deployment and high-speed data centers.
Lawrence Van der Vegt - Subject Matter Expert @ EXFO
Lawrence is an optics veteran; he earned his Bachelors degree in Electrical and Computer Engineering in the Netherlands and has held various key Directorial positions at optical T&M companies in the Netherlands and the U.S.A. He is currently active as a Subject Matter Expert on behalf of EXFO, involved in passive and active component testing driven by PIC technologies.
Ashkan Seyedi - Senior Research Scientist @ HPE
Ashkan received a dual Bachelor's degree in Electrical and Computer Engineering from the University of Missouri-Columbia and a Ph.D. from the University of Southern California working on photonic crystal devices, high-speed nanowire photodetectors, efficient white LEDs and solar cells. While at Hewlett Packard Enterprise as a research scientist, he has been working on developing high-bandwidth, efficient optical interconnects for exascale and high performance computing applications.
Sebastian Giessmann - Product Marketing Manager @ MPI Corporation
Sebastian received his degree in Electrical Engineering from the Dresden University of Applied Science. He has held various positions in R&D, application support and product management in the semiconductor test industry. Currently he is responsible for probe systems product marketing at MPI Corporation and with specialization in silicon photonics testing.