 FTB portable test platforms
Introducing the foundation of EXFO's FTB ecosystem—the FTB line of portable test platforms. Sharing a common Windows-based architecture, built-in and third-party software tools as well as multiple connectivity possibilities, each member brings its own specialty to frontline technicians, supertechs and network experts alike.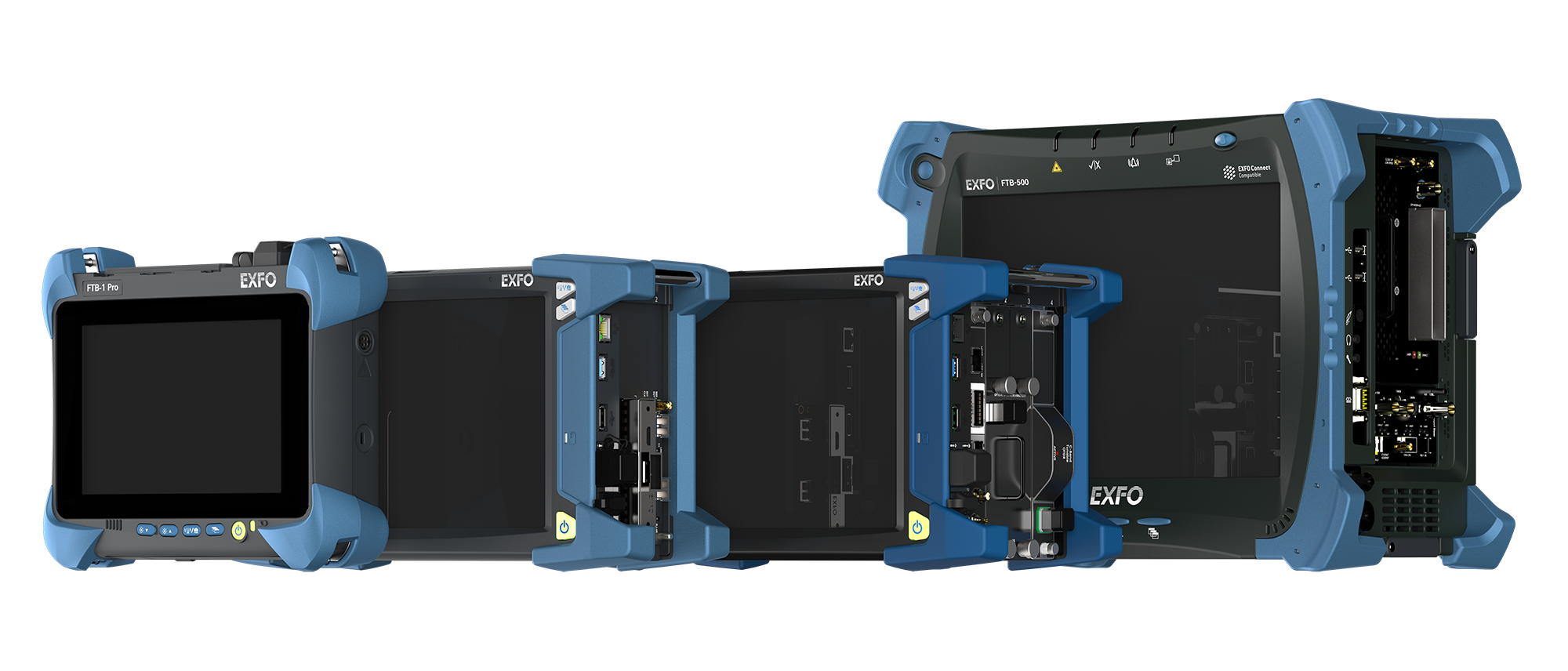 Overview
EXFO's FTB platform family delivers unsurpassed operational efficiency through integrated applications, embedded testing tools, as well as with routines and flexible connectivity options that streamline inventory management, simplify field communications and extend in-the-field capabilities.
Do more by going FTB Pro
The Windows operating system allows for a wide choice of 3rd party applications and supports an extensive range of USB devices :
Start faster, multitask
Use any Office suite
Connect to printers, cameras, keyboards, mice, and more
Share your desktop (e.g. using TeamViewer)
Use an antivirus software
Communicate via email services and OTT apps
Record and automate actions
Share files via cloud-based storage
Multitasking where others can't
Thanks to a Windows-based OS and strong processing power, you can run all your applications simultaneously on the FTB platforms—in real time :
EXFO ToolBox
Web browser
Remote connection service
Optical test application
Ethernet/transport test application
EXFO's EXpert Test Tools
PDF Reader
You can toggle between them and avoid wasting precious time reloading applications.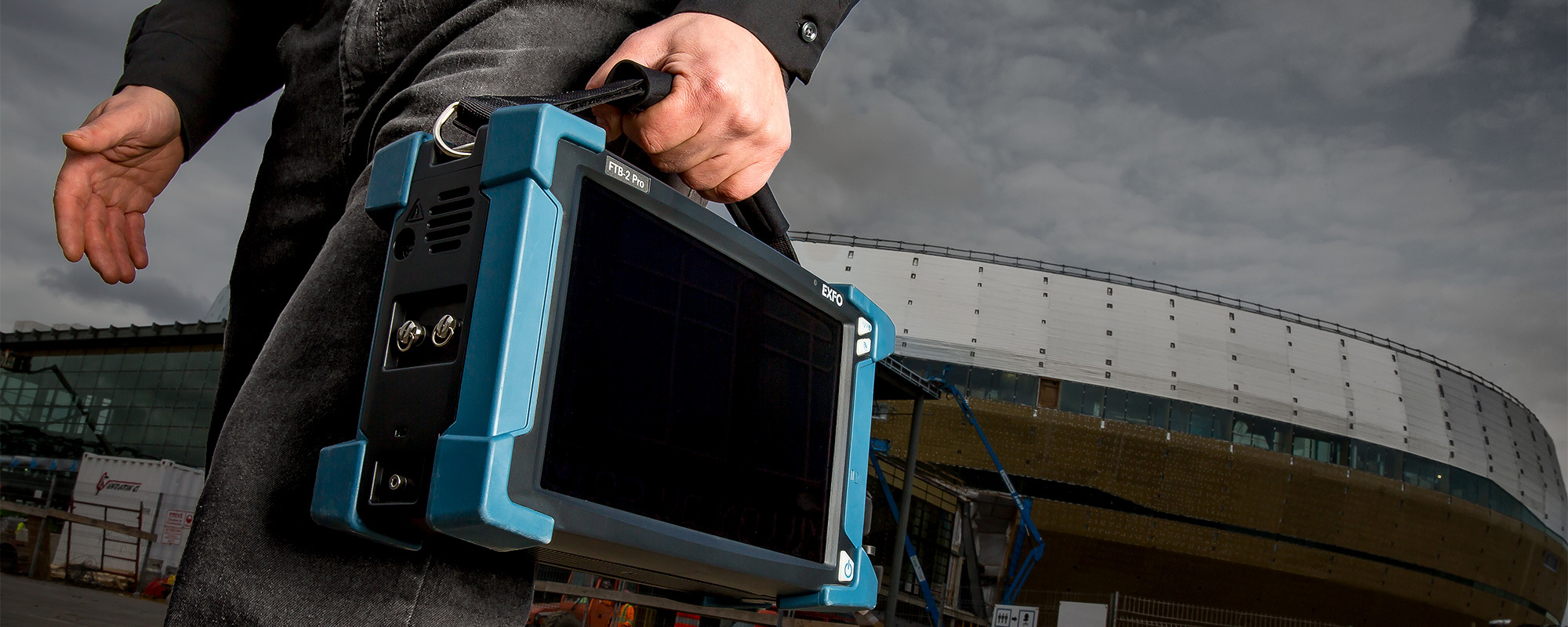 FTB-1v2/FTB-1 Pro test platforms
The FTB-1 version 2 is the result of EXFO's time-proven expertise in portable platform design. Availabe in standard (FTB-1v2) or Pro (FTB-1 Pro) models, it's is the ideal solution for frontline network technicians involved in construction, commissioning and troubleshooting of infrastructures and services.
For advanced applications such as:
Fiber characterization
FTTH testing
Multiservice testing up to 10 Gbit/s (Pro version only)
Gigabit/10 Gigabit Ethernet configrations (Pro version only)
Wireless fronthaul and backhaul testing (Pro version only)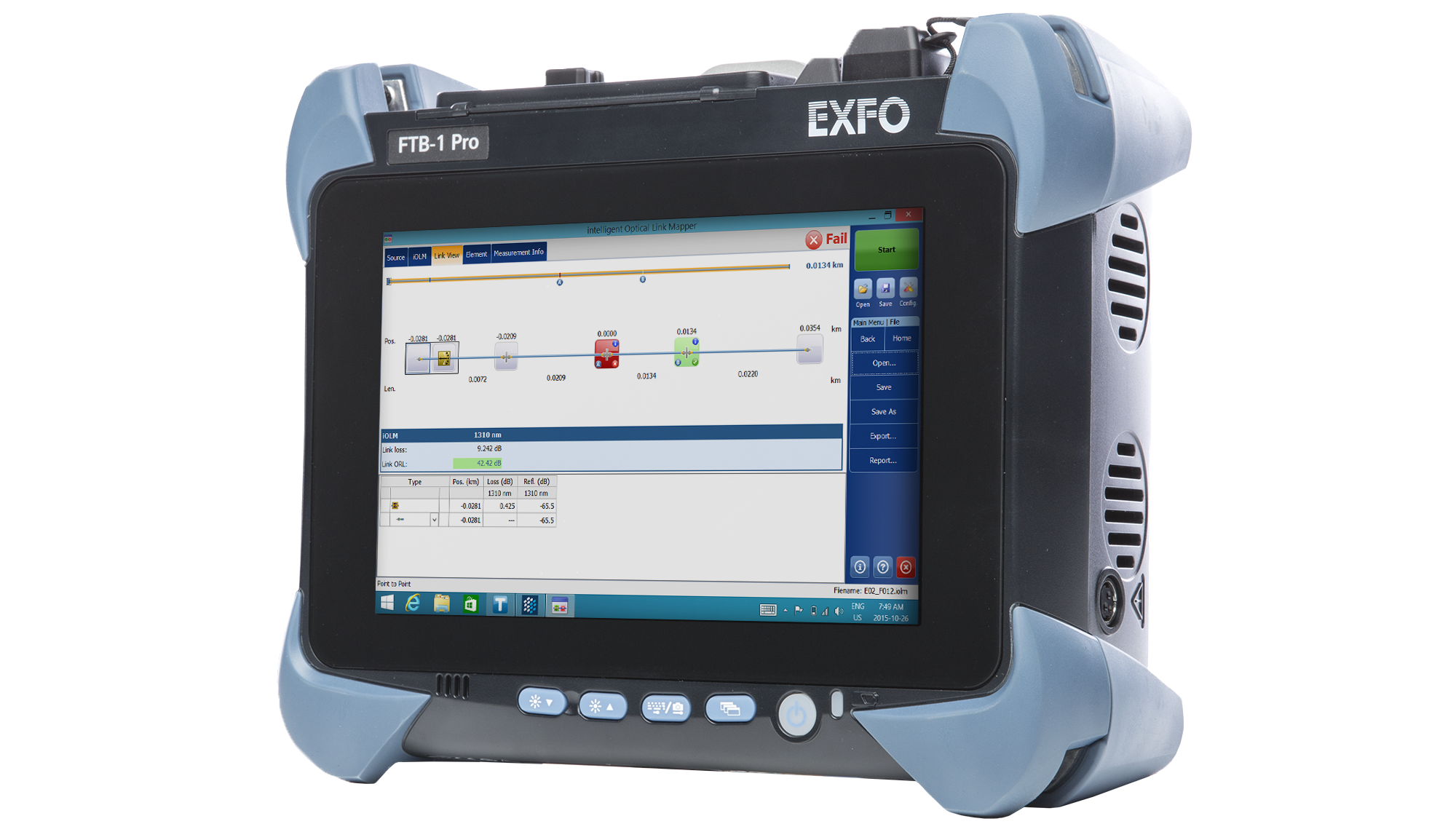 FTB-2 Pro test platform
High-speed is happening. Better be ready. EXFO combined the strengths of its compact and flexible FTB-2 Pro Platform with all its latest high-speed modules (FTB-88100NGE, OSA, etc.) to bring to market the smallest and most powerful high speed testing solution available today. Never before has so much power been put in such a small platform.
For advanced applications such as:
DWDM turn-up testing
Fiber characterization
Gigabit/10G/100G Ethernet configurations
Multiservice transport testing
ROADM commissioning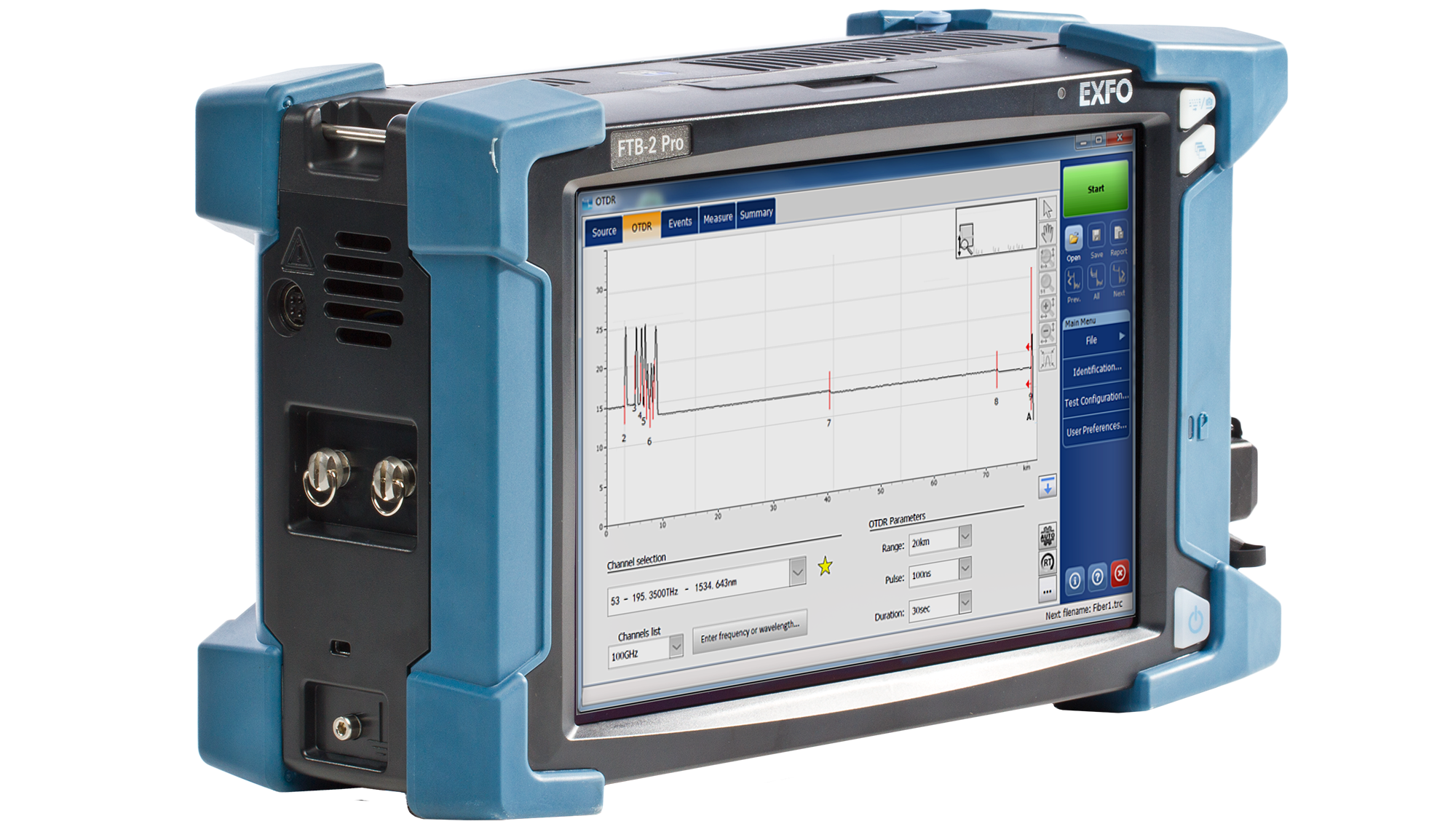 FTB-4 Pro test platform
The FTB-4 Pro delivers all the power of a high-end platform in a go-where-you-need, field-testing tool.
For advanced applications such as:
100G testing applications
ROADM and PTN turn-up testing
Gigabit/10 Gigabit Ethernet configurations
ROADM commissioning
Multiservice testing
10M-to-100G Ethernet testing
Fibre Channel
Fiber characterization and troubleshooting
FTTH testing
Pol-Mux spectral testing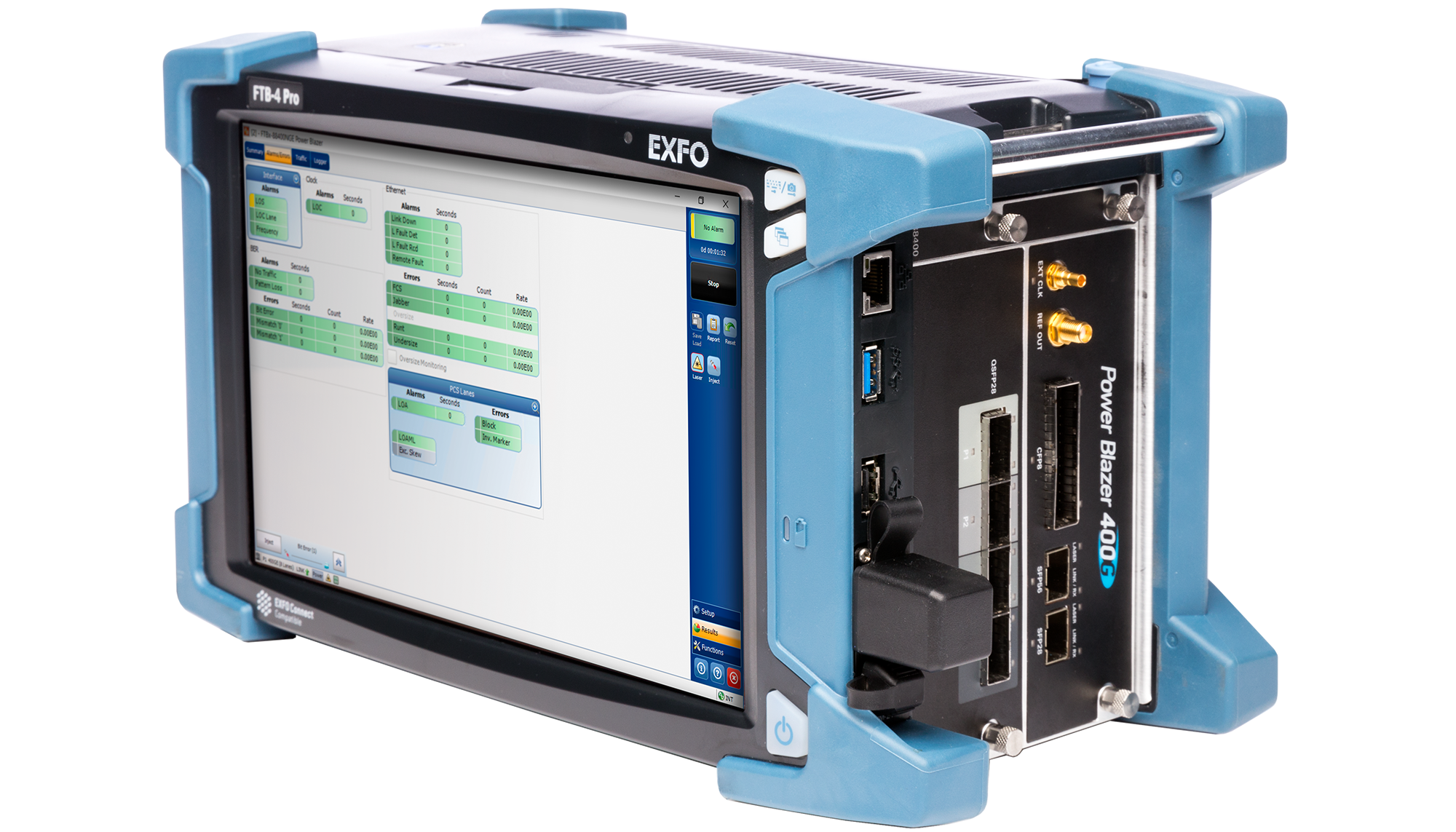 FTB-500 test platform
The FTB-500 Platform delivers a whole new spectrum of network testing possibilities and a whole new testing paradigm: more advanced applications, faster setups, test cycles, wireless communication and reporting.
For advanced applications such as:
Four-slot (QTR) platform
100G Testing
ROADM and PTN turn-up testing
CWDM turn-up testing
Gibabit/10 gigabit Ethernet configurations
Multiservice transport testing
Eight-slot (OCT) platform
100G + 100G Ethernet Testing
Distributed PMD analysis
Fiber characterization
ROADM/POTS and 40 Gbit/s testing
Gibabit/10 Gibabit Ethernet
Multiservice transport testing
40G/100G packet transport testing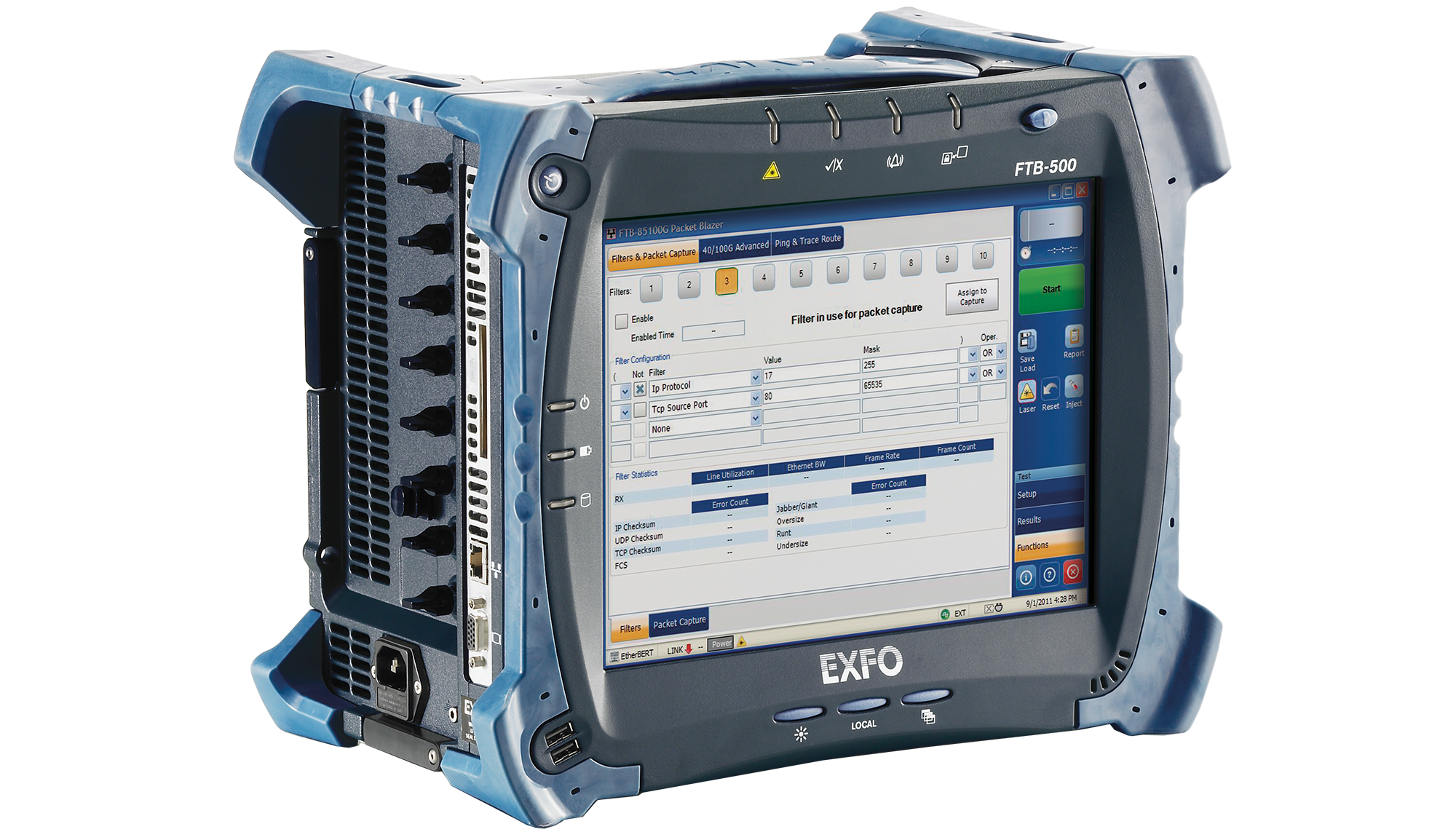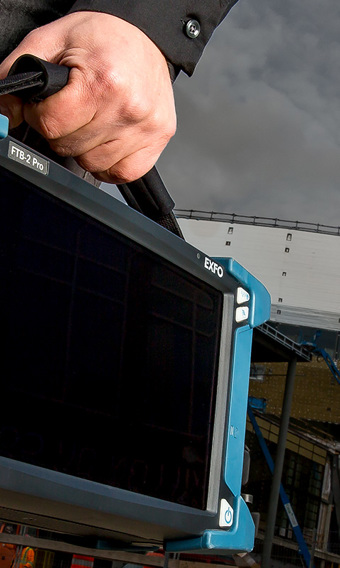 Your platforms are connected.
The value of connectivity resides in the ability to connect your platform anywhere at any time. That's why we have equipped our platforms with the technology to be as flexible as possible. Whether to transfer data to the cloud, to a device or to acquire a platform's location via SmartGPS, you have what it takes.