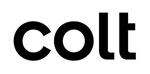 participating company
Whatever the level of speed, latency or throughput demanded, the transport network is the bedrock upon which 5G networks are being built – powering the movement of all that data across fiber optic connections. And all the new 5G requirements will have a direct impact on the transport network. From the core to the radio unit, 5G demands a tight link between all transport network resources – even more than in previous generations of network technology. Expectations are high that this unprecedented transformation of the transport network be done right. In this exclusive webinar, Colt Technology Services, EXFO and Light Reading will delve into the key 5G requirements that will impact the deployment of the technology:
More fiber links between access points and backhaul networks – and what this means for 5G transport
Higher bandwidth and new synchronization requirements
Preparing for lower latency, network slicing and edge computing
Potential impact of private cellular on backhaul connectivity
Faster and more efficient fronthaul connections (eCPRI)
More granularity in the distribution of network functions (CU, DU, RU)
Testing considerations to efficiently manage and maintain 5G rollouts and deliver the stringent QoS performance results
Join us for this webinar to learn more about the transport network's changing requirements as the race to 5G heats up.